Vivid Vision at COVD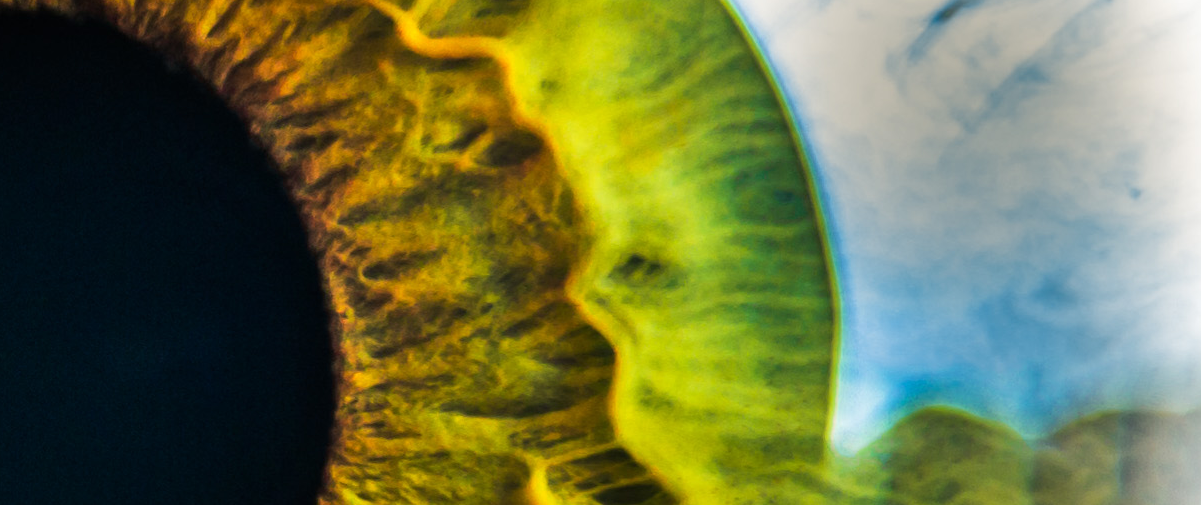 There have been a lot of exciting changes happening at Diplopia. The first of which is that we are changing the name of our ompany to Vivid Vision, and the name of the software to Vivid Vision for Amblyopia. Why are we changing our name? We plan on expanding what our company does beyond just diplopia, amblyopia, and strabismus, and wanted a name that reflects our broader goals.
For the duration of the conference we will be offering a special discount of
20% off
the full price of the system.
Learn More
We are happy to announce that our clinical version of Vivid Vision for Amblyopia will be on sale to eye clinics starting April 15th at COVD in Las Vegas! We've already been testing the system at Wow Vision with Dr. Dan Fortenbacher as well as at several research institutions. We look forward to bringing this exciting new technology to clinics all over the country.
What is Vivid Vision for Amblyopia?
Vivid Vision for Amblyopia is a powerful new virtual reality tool for vision therapy. It uses a head mounted VR display and natural hand tracking to deliver fun, effective visual exercises for people with amblyopia and strabismus.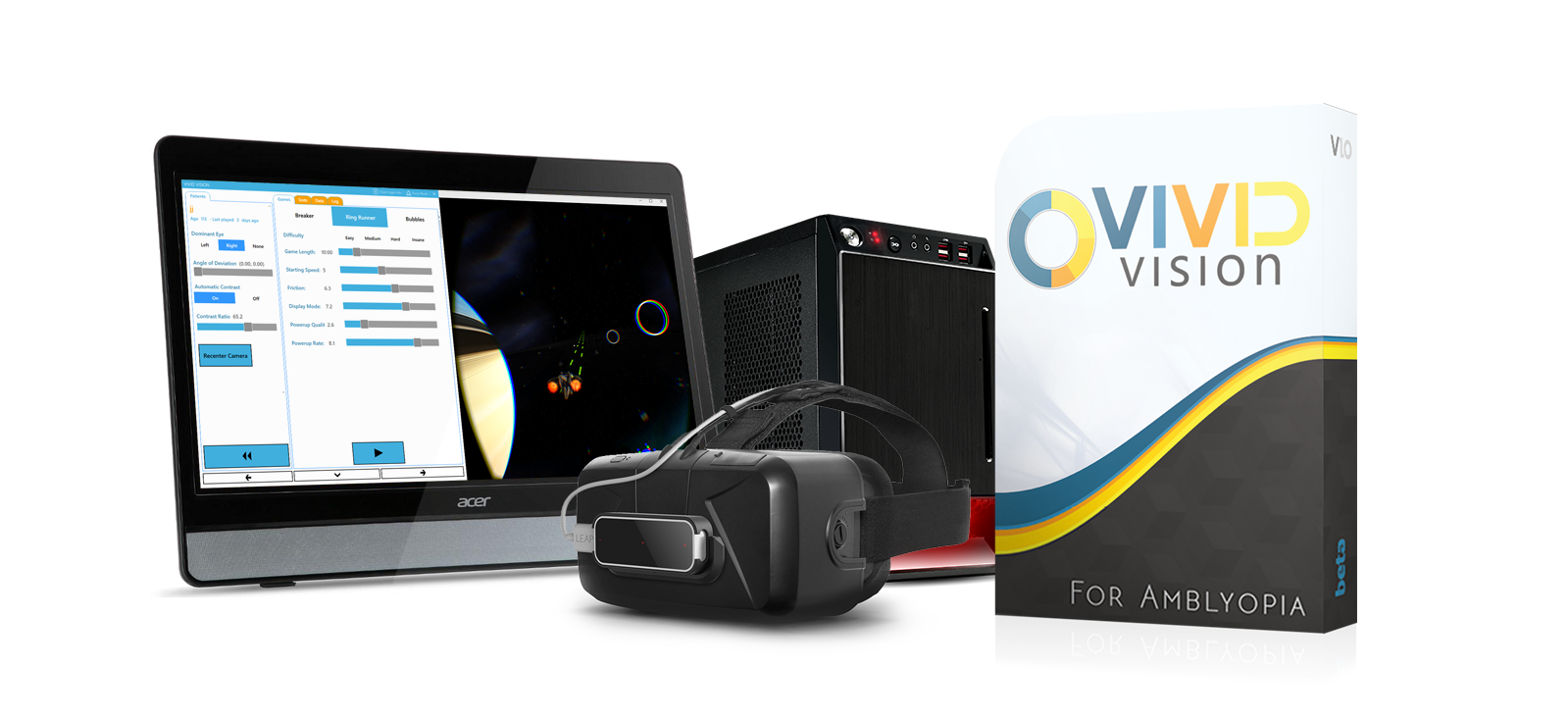 Powerful Hardware
High end desktop computer. We only use premium hardware so the system is future-proof.
21.5 inch touchscreen monitor for live control of the system.
The Oculus Rift DK2 head mounted display. 100 degree field of view immersive virtual reality.
The Leap Motion controller, for tracking natural hand movements.
Xbox controller.
Innovative Software
Interactive tests for amblyopia assessment.
Three exciting games designed to help suppression, acuity, fusion, and depth perception.
Monitor and control every aspect of the patient's experience live from the touchscreen monitor.
Live mirroring technology allows you to see what your patient is experiencing in real time
Comprehensive data tracking and analysis tools.
The platform automatically updates with new games and tests.
We will be moving all new updates to SeeVividly.com, will be tweeting from @SeeVividly, and our new facebook is now located at facebook.com/SeeVividly.
See you at our booth in Las Vegas!
The Vivid Vision Team
Find a Provider
covd
vivid vision
diplopia
amblyopia
bundle
discount