New Research on Vivid Vision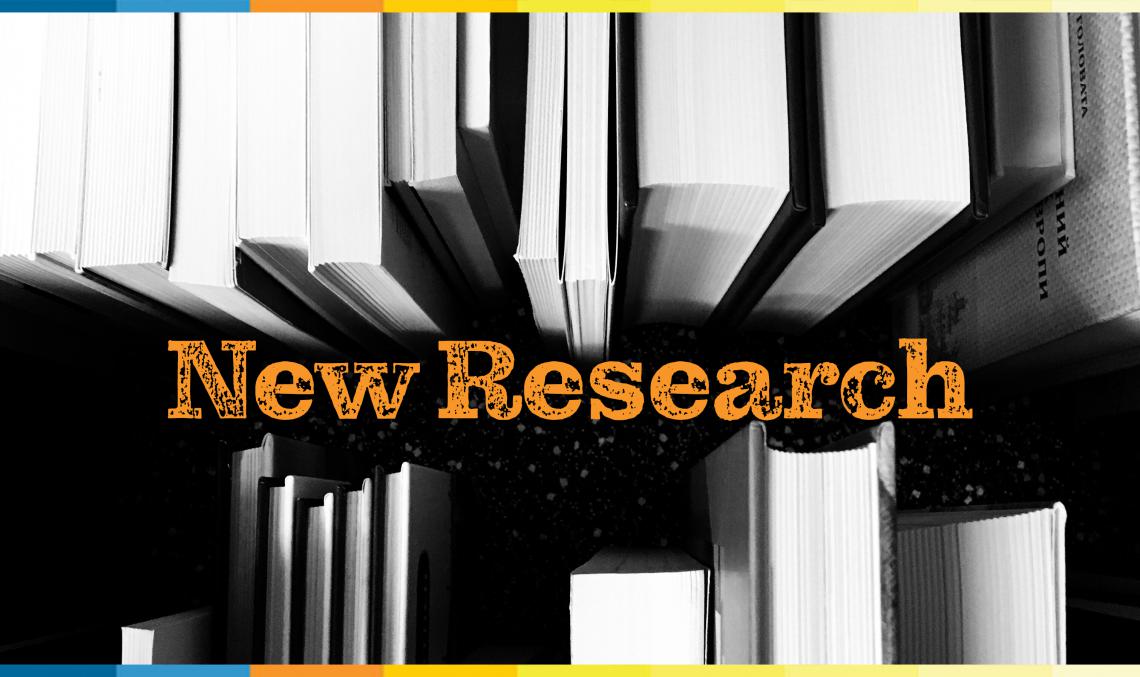 Some exciting research relating to Vivid Vision was on display at the 2019 Association of Research in Vision and Ophthalmology (ARVO) annual meeting at the end of April.
Dr. Cindy Ho of Integra Eyecare Centre in Burnaby, British Columbia and Dr. Deborah Giaschi of the University of British Columbia, and their colleagues presented a poster that reported how 34 amblyopic patients aged 3-69 years old responded to treatment using Vivid Vision. Vivid Vision was offered when occlusion therapy (patching) was unsuccessful due to poor compliance, a plateau in improvement, and/or regression.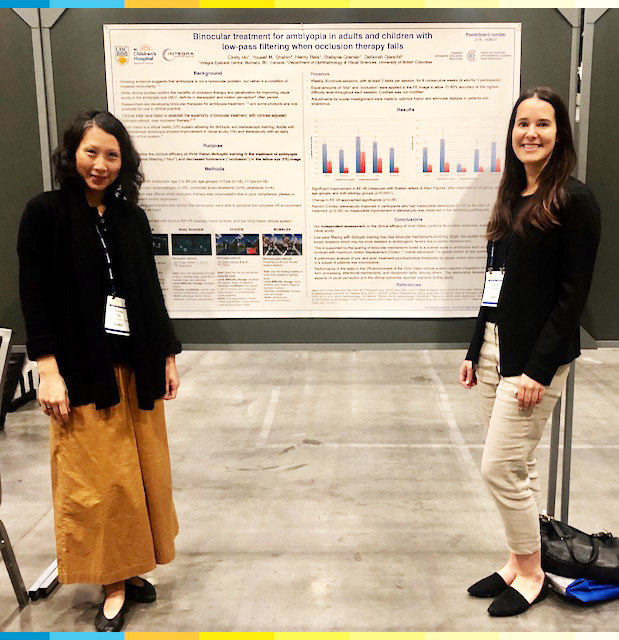 Research on display at ARVO 2019
Vivid Vision works by showing a split environment in which the dominant (good) eye and amblyopic (weak) eye see different images. This helps the brain use information from both the dominant and the amblyopic eye simultaneously, because a clinician can use blurring and dark filtering in the dominant eye to increase the relative strength of input from the amblyopic eye.
The results of this independent assessment confirmed favorable outcomes for the clinical efficacy of Vivid Vision, especially for visual acuity. The average improvement in visual acuity for the amblyopic eye was 1.5 lines. This was a significant improvement regardless of age or etiology (cause of amblyopia). This means that patients with aligned eyes but an unequal glasses prescription (refractive amblyopia), a deviating eye (strabismic amblyopia), or a mix of both (mixed amblyopia) all improved.
Stereo vision also improved in the 15 patients who were not stereoblind. Each patient had their dark filtering and blur settings individually set before each treatment session during which they played games in virtual reality. Patients who were also strabismic additionally had the virtual prism settings adjusted to compensate for the level of eye deviation for each session. Each patient was treated in weekly 30-minute sessions for 8 weeks (3 participants were treated for only 4 weeks).
One thing to keep in mind is that the study did not include a control group (a group that did not receive treatment or received sham treatment). The authors plan to do a controlled study next.
We're thrilled to see this great progress from our clinics that utilize Vivid Vision!
References
Cindy Ho, Yousef M. Shahin, Henry Reis, Stefanie Grenier, Deborah Giaschi. Binocular treatment for amblyopia in adults and children with low-pass filtering when occlusion therapy fails. ARVO 2019 poster.
___________________________________
To find more research, presentations, articles, and publications about Vivid Vision visit our PUBLICATIONS page!
Find a Provider
research
amblyopia
virtual reality
vision therapy