Vision Therapy Success Stories: Willie 2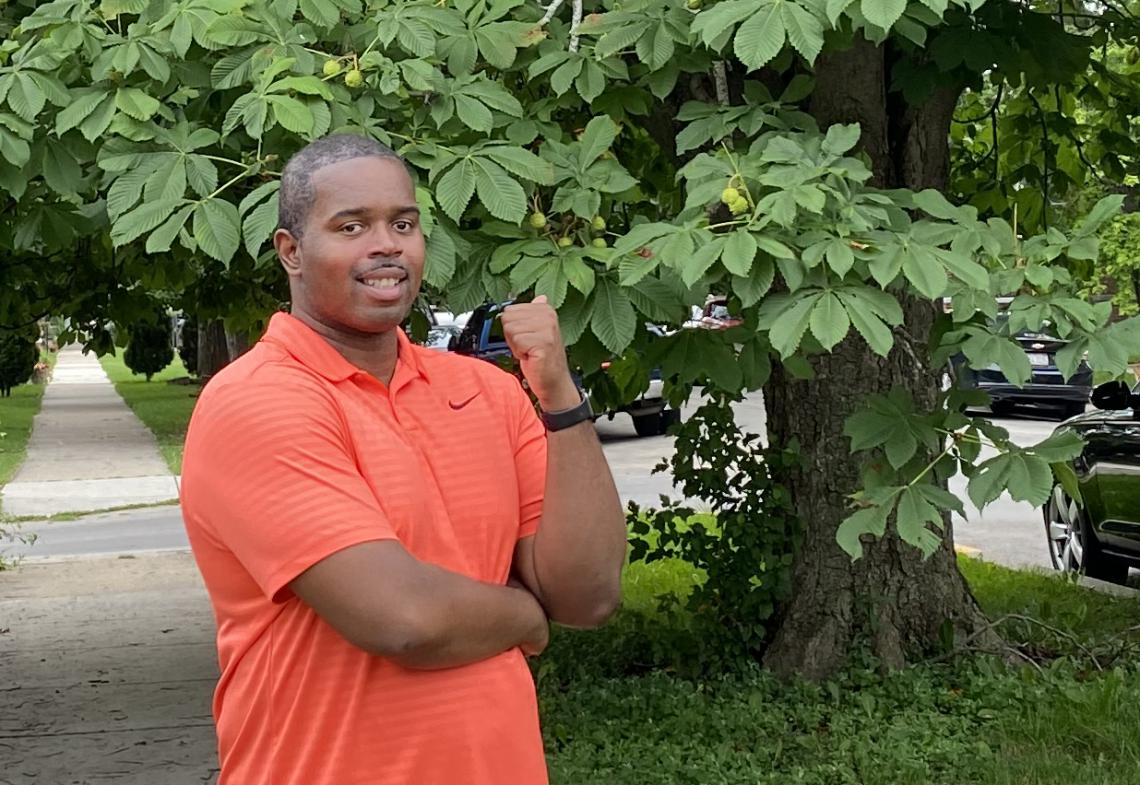 _________________________________
As part of our Vision Therapy Success Stories series, we interviewed 34 year old, Willie Baxter. Willie was told as a child that he would just have to live with having lazy eye. As an adult, Willie is now in vision therapy under the supervision of Dr. David Maze in the Chicago area and experiencing great improvement. We're following Willie through the course of his therapy program, this is Part 2 of the series.
_________________________________
In 2019 we interviewed and shared the beginning of Willie's vision therapy success story with a promise to provide future updates. Pandemic life might have delayed things on our end, but Willie was still doing vision therapy remotely from home and continuing to progress!
"It's wonderful to have this opportunity to update everyone on how I've been progressing with Vivid Vision and with my vision therapy journey. It will be three years in August since I started vision therapy for amblyopia and strabismus, and I'm proud to report I have almost reached my pinnacle!"
Thanks to his optometrist's plan for Willie to use Vivid Vision as part of a home-based vision therapy plan, COVID-19 did not interrupt his treatment.
"I was already seeing Dr. Maze for checkups every three months, so pandemic office closures, safety protocols, and the like didn't impact me. I was able to keep working at home on improving my vision every day. Dr. Maze gave me a Brock String and many home exercises along with Vivid Vision Home. And every time I saw him, there was improvement. It's so exciting and encouraging!"
Willie reports that his love of Vivid Vision virtual reality games is as strong as ever. "I have to remind myself to take a break. I think the games are fabulous. They're fun and they give me feedback, which I really like. The Bubbles game, for example, tells me how well I am seeing the space between the bubbles on the screen. I've gone from being 80% accurate in the games to a 97% accuracy rate. I am getting so close to having stereopsis, 3D vision, and I've never wanted anything so badly. Ever!"
Willie has seen changes in his vision both at work as a software developer and in his leisure time. "My wife and I were walking in our neighborhood recently where there are many trees. I have long wished I understood the concept of space in relation to seeing in 3D and one day I did. I looked toward a tree and it was huge, taking up so much space in my visual field. I felt quite overwhelmed and amazed by it!"
Driving is also much easier now. Willie shared that he can keep his eye from turning out, which was a problem he had especially at night. He also finds it much easier to park his car. "In Chicago, we do quite a bit of parallel parking and now I am much more accurate in judging the size of the parking space in relation to the size of my car."
"I can see the finish line just ahead of me and I'm waiting on the tears, those life-changing, happy tears that will come when I get there. I am ready to amp it up and reach that goal. I've had many years, especially in my childhood, that were so painful. People made my learning struggles out to be a personal failure, a character issue, instead of the medical, vision problem. I want anyone in the world with vision problems to know they don't have to suffer. There is hope!"
Stay tuned in for the next update on Willie's vision therapy journey!
interviewed by Robin Benoit for Vivid Vision
You may also be interested in these blog posts:
_______________________________________
If you're a patient interested in Vivid Vision, use our doctor locator page to find a Vivid Vision provider near you!
Find a Provider
amblyopia
strabismus
lazy eye
vision therapy chicago
dr. dave maze
stereo sue
jillians story
3d vision
stereopsis
depth perception
vivid vision home
testimonial
success story
vivid vision home
remote vision therapy