The Chicken has Flown the Coop! Check out our newest game, Barnyard Bounce!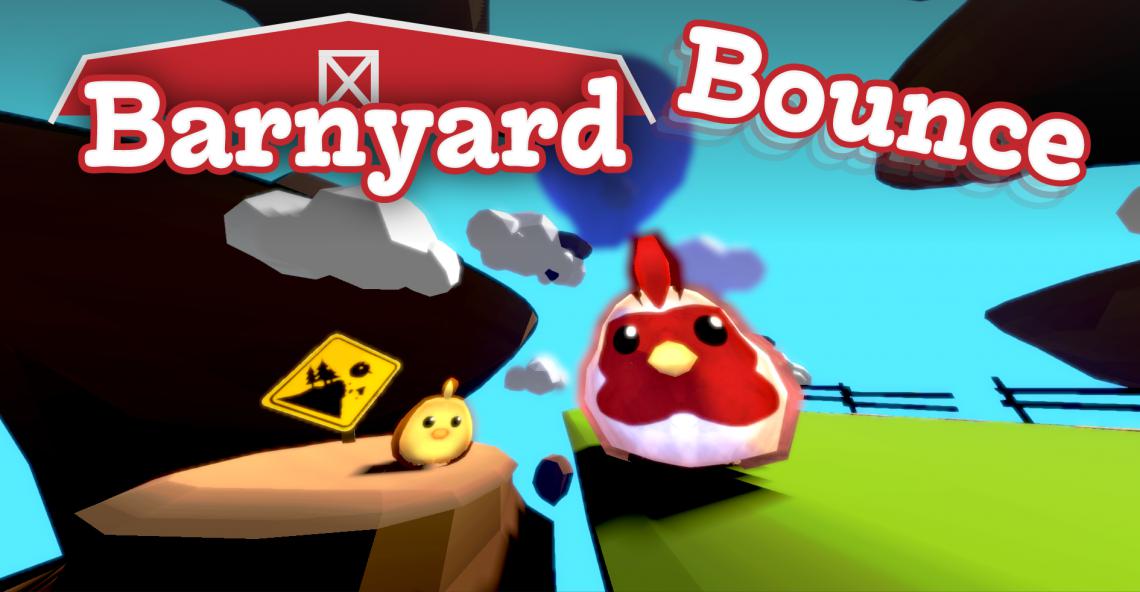 The Vivid Vision team has been working hard to bring you this incredible new module! Each new game, feature, and setting for the Vivid Vision platform is evaluated and implemented in a collaborative fashion.
Our optometrists, vision therapists, programmers, and game designers work together every step of the way to bring you optimal vision therapy experiences in virtual reality!
Barnyard Bounce is an interactive vergence game that allows patients to work on vergence facility while enjoying the fun and immersive quality of VR. It is the first in a series of planned game releases focused on vergence therapy. Currently, Barnyard Bounce is available only in the Vivid Vision Clinical system. The Home version will be released later this year.
Game Play
As with all our Clinical System games, this game is enjoyed using the Oculus Rift headset. With the headset on, patients will experience a virtual barnyard setting and will see the main character of Barnyard Bounce, a chicken, ready to play. Patients navigate this adorable chicken character upward as it jumps to floating platforms that rise high above the barnyard floor. As the patient successfully moves the chicken upward using the controller, the vergence demand increases and decreases automatically. Providers can choose to work Base In or Base Out and the patient does the rest!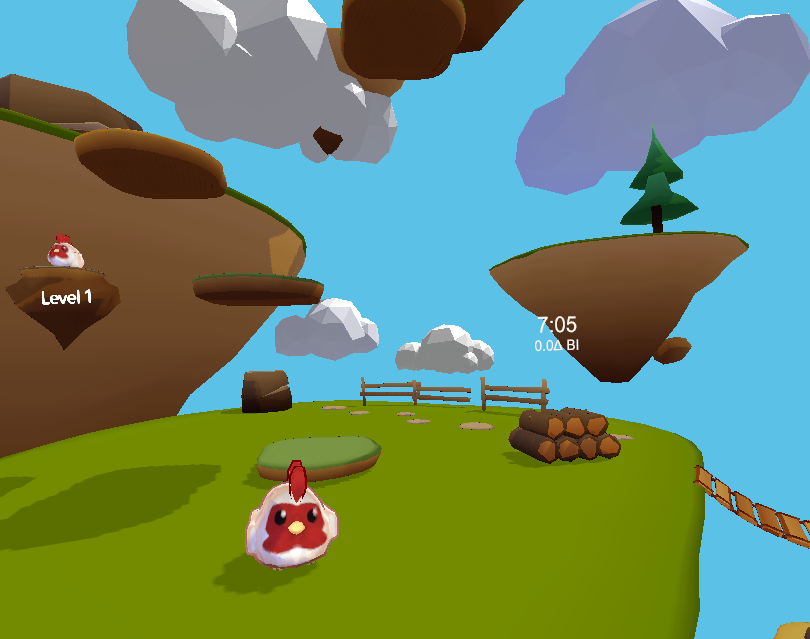 Patients that reach levels where the vergence demand is too much for them to handle will lose fusion and see two chicken characters. This makes it hard to perform the task successfully. As with all of our games, providers can adjust settings which allows them to work the patient's ranges accordingly.
During the game, providers will have an opportunity to check fixation disparity. Every couple of levels, the chicken will appear to the dominant eye, a golden egg will appear to the non-dominant eye, and binocular leaves fill the patient's field of view to encourage proper fixation. The patient needs to align the chicken with the golden egg several times to continue. Patients who are suppressing an eye or otherwise unable to fixate properly with both eyes may struggle with this portion of the activity.
Providers and patients alike will love this new game-- along with all the great updates we are already planning! Watch for new characters as well as our home version later this year. This early release version of Barnyard Bounce is an exciting addition to the already popular suite of games available in our Clinical System and the first in a planned series dedicated to vergence therapy.
If you're a patient interested in Vivid Vision Home, use our doctor locator page to find a Vivid Vision provider near you!
Find a Provider
new release
vergence
barnyard bounce
new game
updates
new
convergence insufficiency
vivid vision home